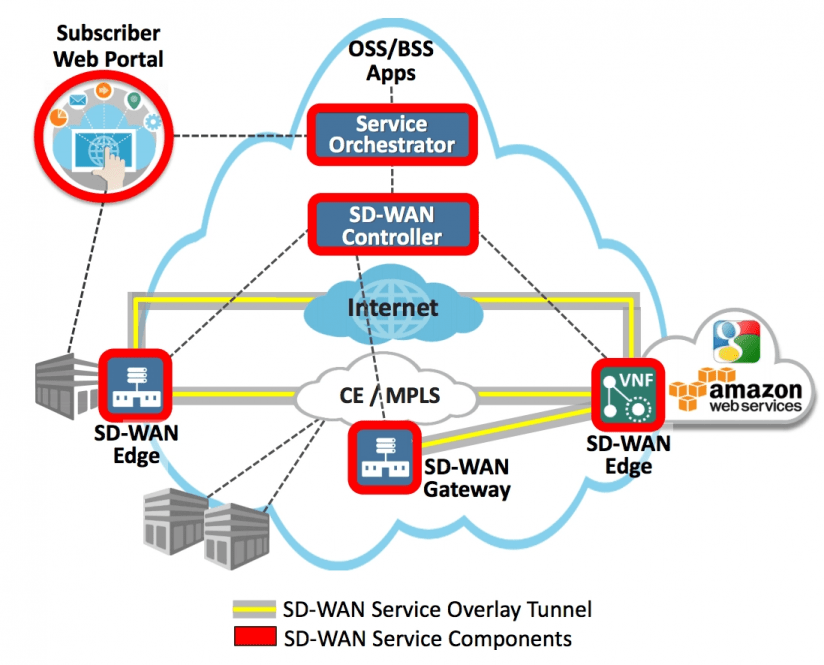 Secure SD-WAN Solutions
---
Accelerating Application Performance and Protecting Your Most Important Data
SD-WAN has revolutionized the WAN and Networking overall. Our powerful SD-WAN solutions allow the creation of links with >99.999% reliability, guaranteed packet delivery for real-time applications, easy network orchestration, link/application metric monitoring, and more.
---
We offer SD-WAN solutions for several different providers. We offer solutions from VMWare, VeloCloud, Fortinet, Talari, and PaloAlto Networks. Sd-WAN solves several challenges faced by both HQ offices and branch offices. SD-WAN helps reduce or eliminate the expense of MPLS, provides greater internet uptime, speeds time to deploy solutions, and can enhance security. We offer SD-WAN solutions anywhere in North America. We can also combine SD-WAN with out Internet solutions from over 50 providers. Our unique experience allows us to build robust, secure, highly reliable SD-WAN solutions.
Frequently Asked Questions
What is SD-WAN?
SD-WAN is Software Defined Wide Area Networking